Science & Memory
Science & Memory is a multi-year and multi-platform project aimed to understand and communicate the science and human experience of climate change.
My part
Art, design, strategy and story research.
Awards
- SOJC Hearst Journalism Award for Team Reporting 2016.
- Our short film Will You Change was shortlisted at the New York One Club's One Screen Short Film Festival in 2016.
Will You Change?
My collaborative art is featured in our "Will You Change" short film in which we compare the formation of a glacier to the creation of a painting.
Science & Memory Book:
Hannah Lewman and I created two handmade books explaining the purpose and importance of Science & Memory. We presented the complexity of both climate change and Science & Memory by building a narrative and visuals that could be read in multiple ways: certain pages fold together to further develop the narrative. The books were gifted to the President of the University of Oregon and the Dean of the School of Journalism and Communication.
Strategy: Hannah and myself
Writing: Hannah
Art Direction and Illustration: Myself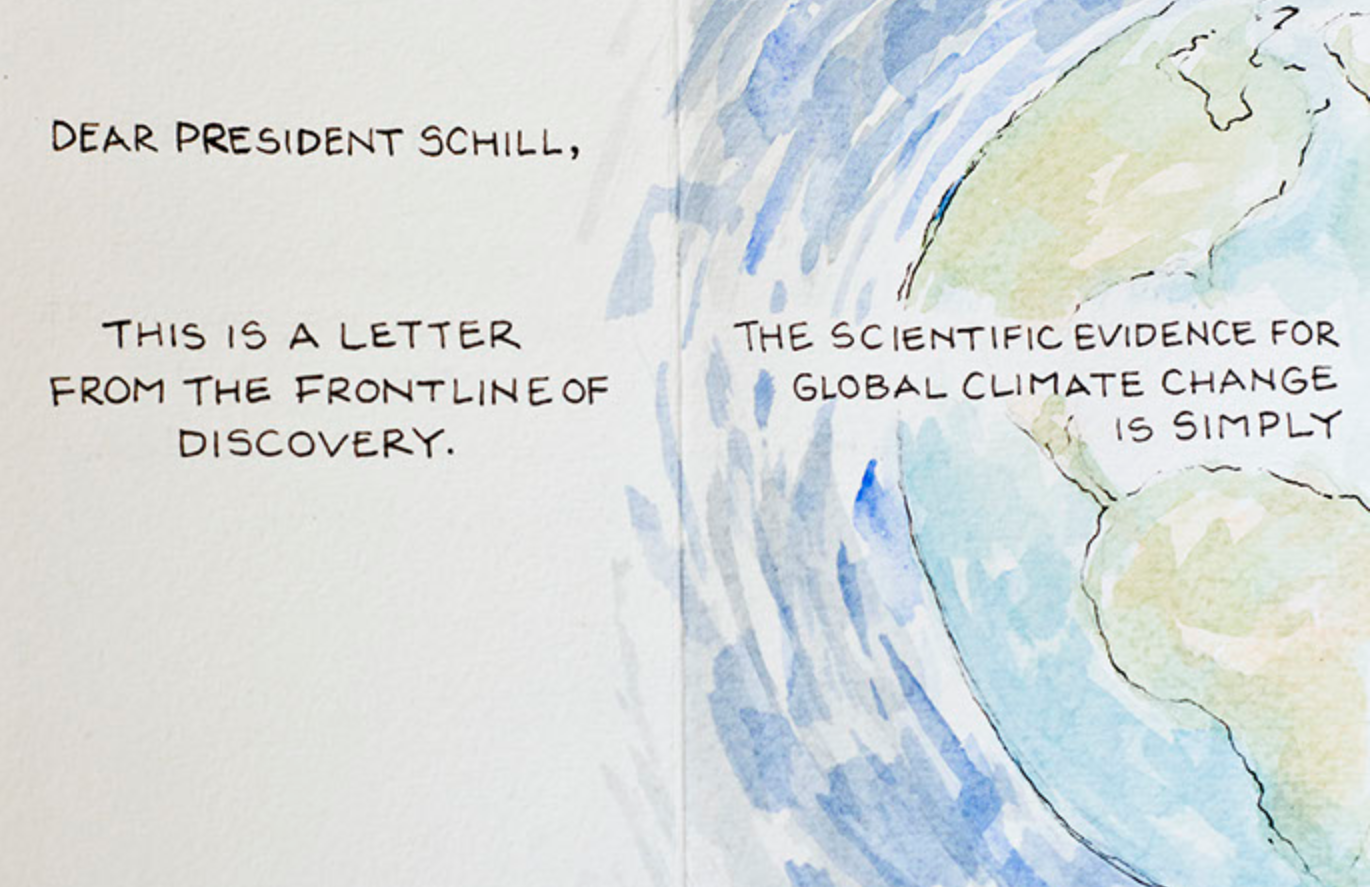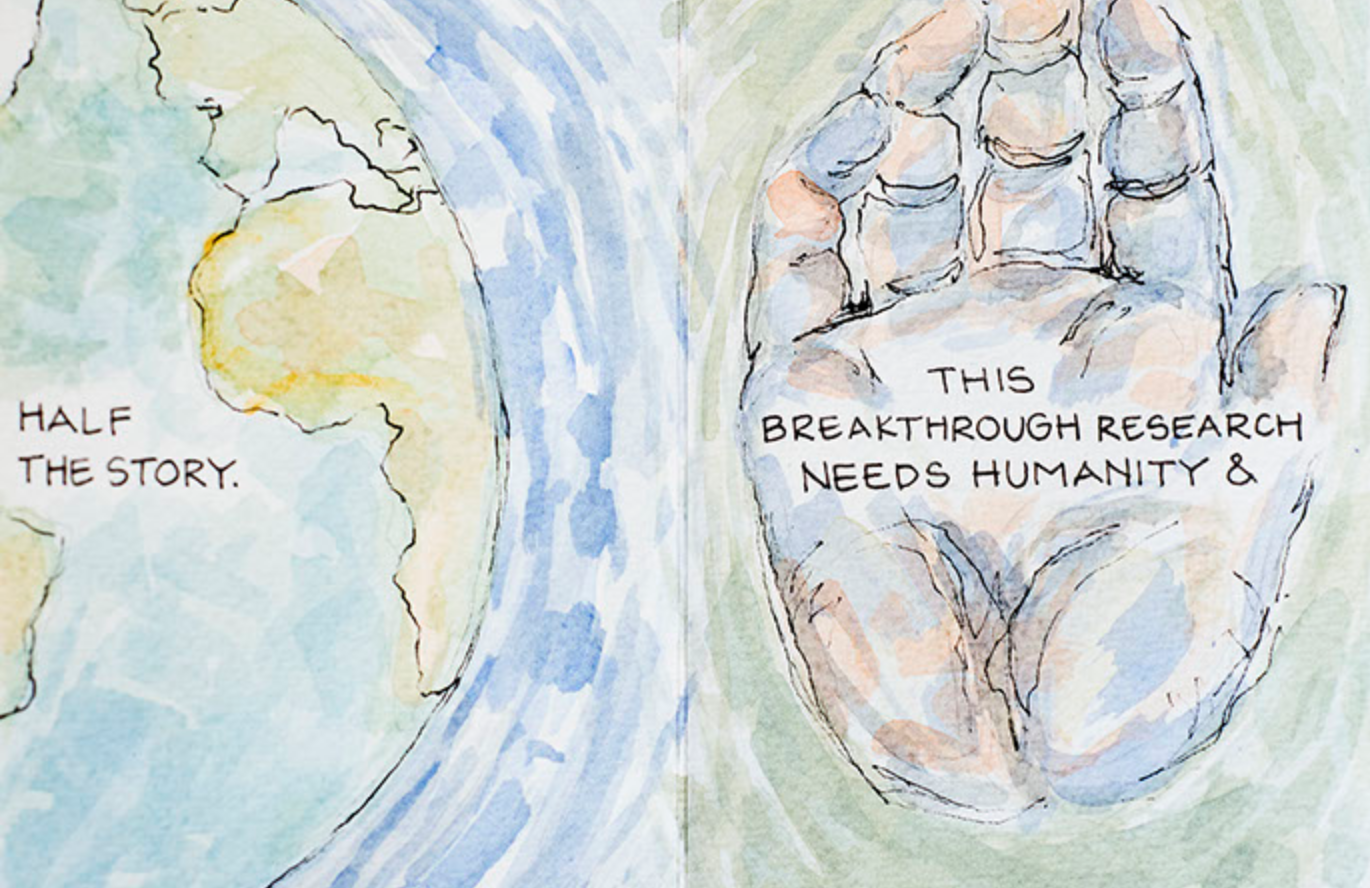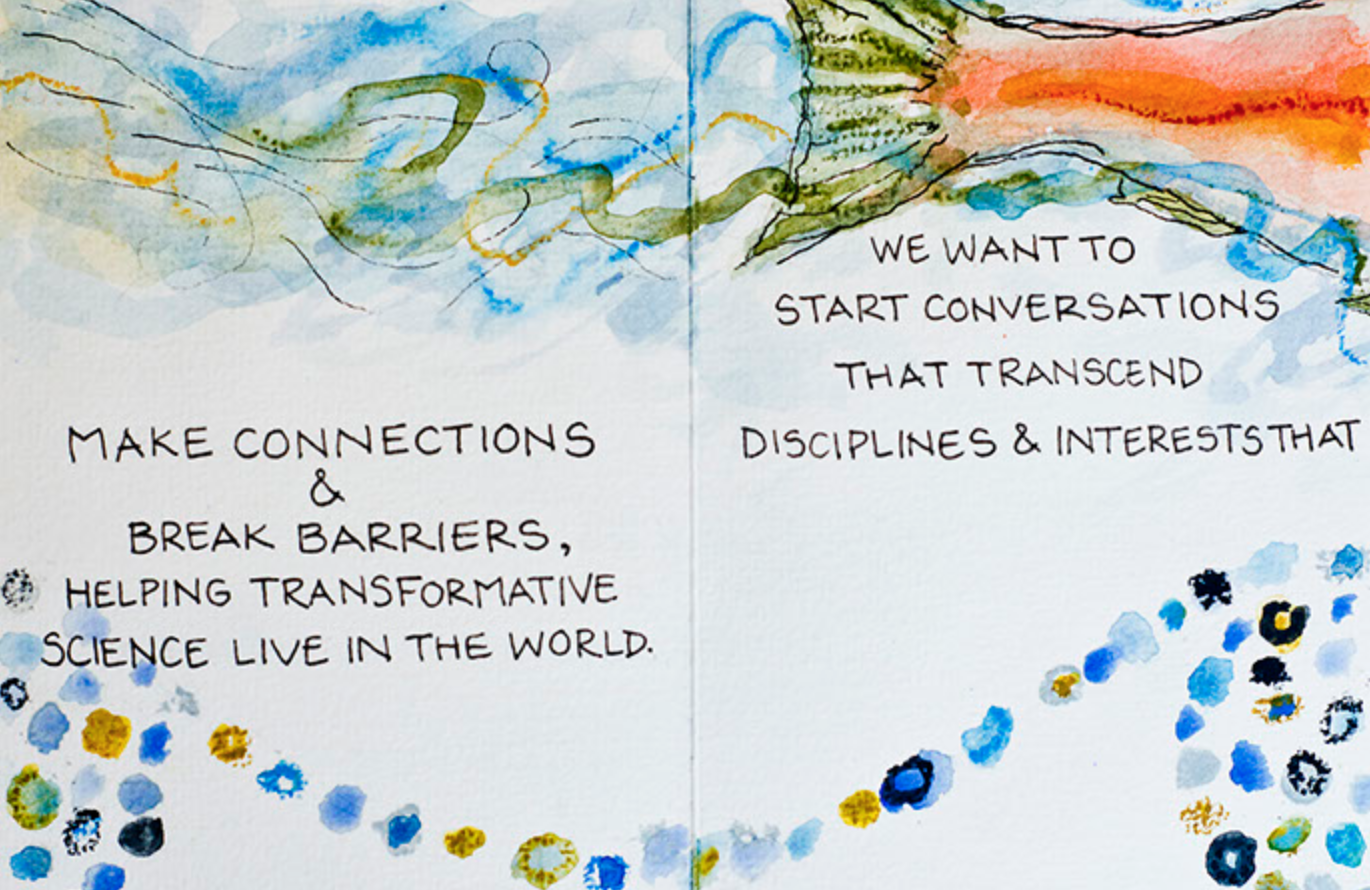 The pages that fold together -
Interactive Mood Boards:
These were used during my first trip to Cordova, Alaska. They served as tangible tools guiding each story by color, illustration, photography, questions, themes, and connections. They not only helped our teams hone in on the direction and narrative of each story, but they also showed the connections between each story.
Art Exhibit
Paige dePaepe and I created a collaborative art piece that tangibly traces the interconnection and interdependence between humans, animals, and the environment in Alaska and Oregon. It was featured as the anchor piece in the Cross Cultural Realities exhibit at Jordan Schnitzer Museum of Art.